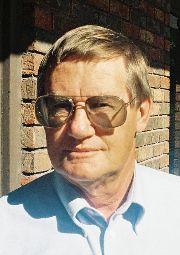 With over 40 years of health physics experience, Jim Berger is one of the nationís foremost radiological survey experts. Throughout his career, he has worked in every US states except for Hawaii and Alaska. He has also worked in Jamaica, Puerto Rico, Germany, UK, Austria and Switzerland.

Mr. Berger has a MS degree in Radiological Health from Northwestern University, Evanston, Illinois, and a BS degree in Physics from Bowling Green State University, Bowling Green, Ohio. His specialties have included regulatory compliance, effluent monitoring, radiological program development and assessment, radiological surveys in support of decommissioning, analysis of radionuclides in environmental media, and radiological data assessment and evaluation.
Berger was the primary author of the Nuclear Regulatory Commissionís NUREG/CR-5849 survey protocol; and served on the committee that developed, reviewed, and launched the Multi Agency Radiation Survey and Site Investigation manual (MARSSIM) radiological survey protocols that are typically used during performance of federally regulated radiological survey projects. He has had experience with many Department of Energy (DOE) facilities, Formerly Utilized Sites Remedial Action Program (FUSRAP) and Uranium Mills Tailings Remedial Action (UMTRA) sites, and NRC-licensed nuclear production and power generating facilities. In addition, Mr. Berger is well known to both federal and state regulators throughout the nation.
Some of the companies Jim has worked for include DeNuke, SEC, and Auxier & Associates